PLEASE CALL our salon to book Full Sets/Reapply full sets and Groupon services. Groupons for Lash Extensions are only accepted Wednesday – Friday and some Saturdays. Not all technicians accept Groupons.

Groupons are for NEW clients only. You may use one Groupon per service. Multiple Groupons for the same service will not be accepted.

 Click the button to book online and see prices!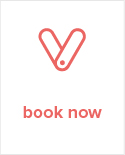 Please arrive 5-10 minutes prior to your appointment. We schedule appointments according to our specialists' availability and specialty. If you are running late, please let us know and we will do our best to accommodate you. Arriving late will likely limit the time allocated for your service. As a courtesy to all clients our treatments are completed as scheduled. Cancellations of all spa services require a 24-hour notice. Thank you for your consideration and understanding. Gratuities are not included in the price of services and are greatly appreciated.
24-hour Cancellation Policy
We aim to provide our clients the highest quality service and pride ourselves on our exceptional team. If you should cancel or reschedule less than 24 hours ahead of your scheduled appointment, we not only lose your business, but also the potential business of other clients who may have taken your scheduled reservation time. You will be billed a $25 cancellation fee or, if you have prepaid fills one will be redeemed.  For this reason we are obligated to compensate our team for their time as well as make up for lost revenue.
Appointments booked for the same day are considered confirmed and cannot be cancelled.
Refund Policy
Plush Beauty Bar does not give refunds.  If you have pre-purchased fills and decide you no longer want eyelash extensions you may use the unused fills towards any of the other great services offered by the salon. Hair and Nail services are excluded as they are both renters and their services and products are not provided by the salon.